The Music Studio offers a fine selection of new and used instruments, as well as musical equipment and accessories, including amps and sheet music. A large selection of guitars, as well as, violins, drums, and an array of woodwinds and brass instruments are currently part of our growing inventory. We are an authorized dealer for Michael Kelly (a division of Elite Music Brands which also includes Traben Basses and B.C. Rich), Dean, ARIA, Morgan Monroe and Gold Tone nstruments. In in addition to the fine mandolins, guitars, and acoustic basses of these brands, we typically have Taylor, Yamaha, Fender, ESP, Alvarez, Hamer, Ibanez, Saga, and Casio products in stock. Call for pricing and availability.
MICHAEL KELLY / TRABEN
We are an authorized Michael Kelly instrument dealer (part of the Elite Music Brands family) and offer the best prices on Michael Kelly guitars, mandolins and basses. We carry a full line of Michael Kelly products, and currently stock one of the largest selections of Michael Kelly mandolins in the country. Michael Kelly is a division of Hanser Holdings International which also represents Traben Basses and B.C. Rich guitars. Before you pay too much somewhere else, contact us!! We can often match or beat any advertised price on current Michael Kelly and Traben instruments and products.
DEAN / ddrums / LUNA
We are also an authorized Dean instrument dealer and stock a large selection of Dean guitars, basses, banjos and resonators. Dean guitars offer great value at a great price. Dean guitars range from entry level to cutting edge US models that rival Paul Reed Smith (PRS), Gibson, Fender and other high end guitars. The DDrum (ddrum) percussion Luna guitar lines are now a part of the Dean family and are a credit to the innovative and progressive genius that Dean guitars are noted for. Due to our close proximity to the Dean distribution center in Tampa, we are able to offer the best prices and deals on Dean guitars and products and can often match or beat any advertised price on Dean, Luna or ddrum instruments and products.
We now accept Visa and Mastercard!



Experienced and qualified technicians are also available for instrument repairs and restringing. The Music Studio features a trained, in-house piano technician who is available to meet most piano tuning and repair needs. Used pianos are often available at The Music Studio for purchase at reasonable prices. Please call for a list of available items.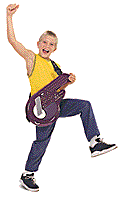 Check Out The Q-Chord
100 Voice Digital Guitar

Strum it Electronically

Fully Orchestrated Rhythm Styles

Complete SongCard Music Library

On-board Melody Keyboard

From 0 to musician in 9 seconds flat!
We have, now in stock, NEW Dean Johnson T-Shirts!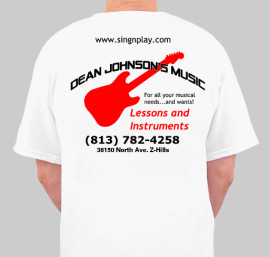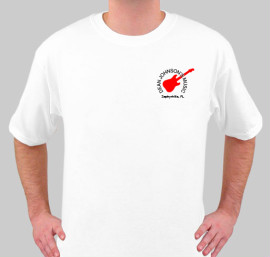 Each shirt only $15!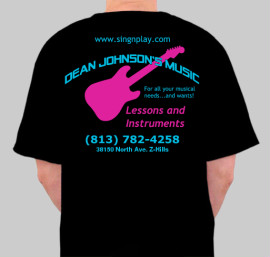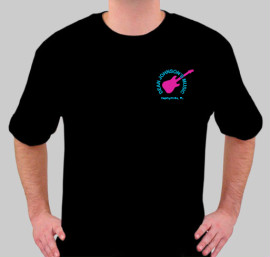 We have T-shirts in

or

!